Why Do Kids Love the Jiu Jitsu Program at WCJJM?
In a playful environment, children's classes begin with Jiu-Jitsu games that help your child learn the fundamentals of Gracie Jiu-Jitsu (Brazilian Jiu-Jitsu).

Children are taught how to avoid bullying, while quickly becoming equipped to defend themselves if physically attacked.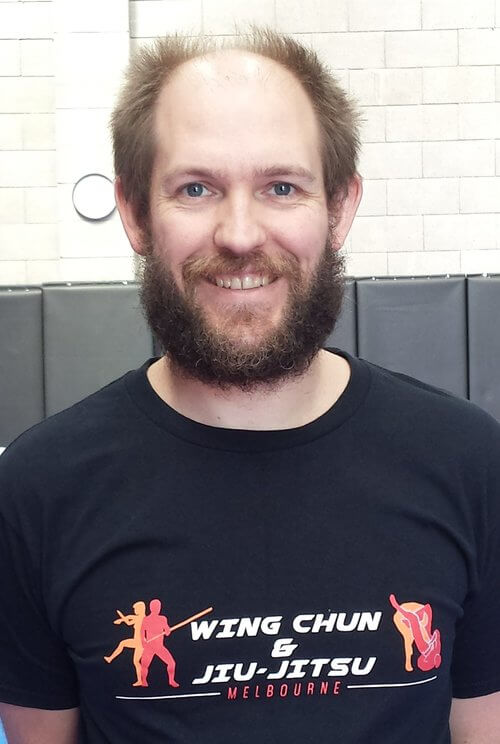 Declan Eipper
Instructor and Proprietor of Wing Chun & Jiu-Jitsu Melbourne
Declan Eipper, a black belt in traditional Wing Chun Kung Fu (2016) and a purple belt in Gracie Jiu-Jitsu (Brazilian Jiu-Jitsu) (2019). During his six years of full-time Wing Chun Kung Fu training (2011-2016) under Sifu Garry and Sifu Linda Baniecki, Declan became a three-time National All Styles (NAS) Victorian State Champion.
Declan has held a current working with Children Check since 2012. He is highly regarded for his ability to teach and connect with kids.
What To Expect for Your Child's First Few Weeks
Meeting new people and being in a new environment can be daunting for some children. Therefore in the first week, we encourage kids to go at their own pace. Over the first week they learn the basics of Jiu Jitsu and the program at WCJJM.
This week is fondly remembered by Children as they get their Gi for the first time and officially join the team!
Week 3 and Onwards
Resilience and Skills
The following weeks focus on developing resilience and skills. Each session is divided into fun games that kids love.
Over 100 Happy Students and Parents Choose WCJJM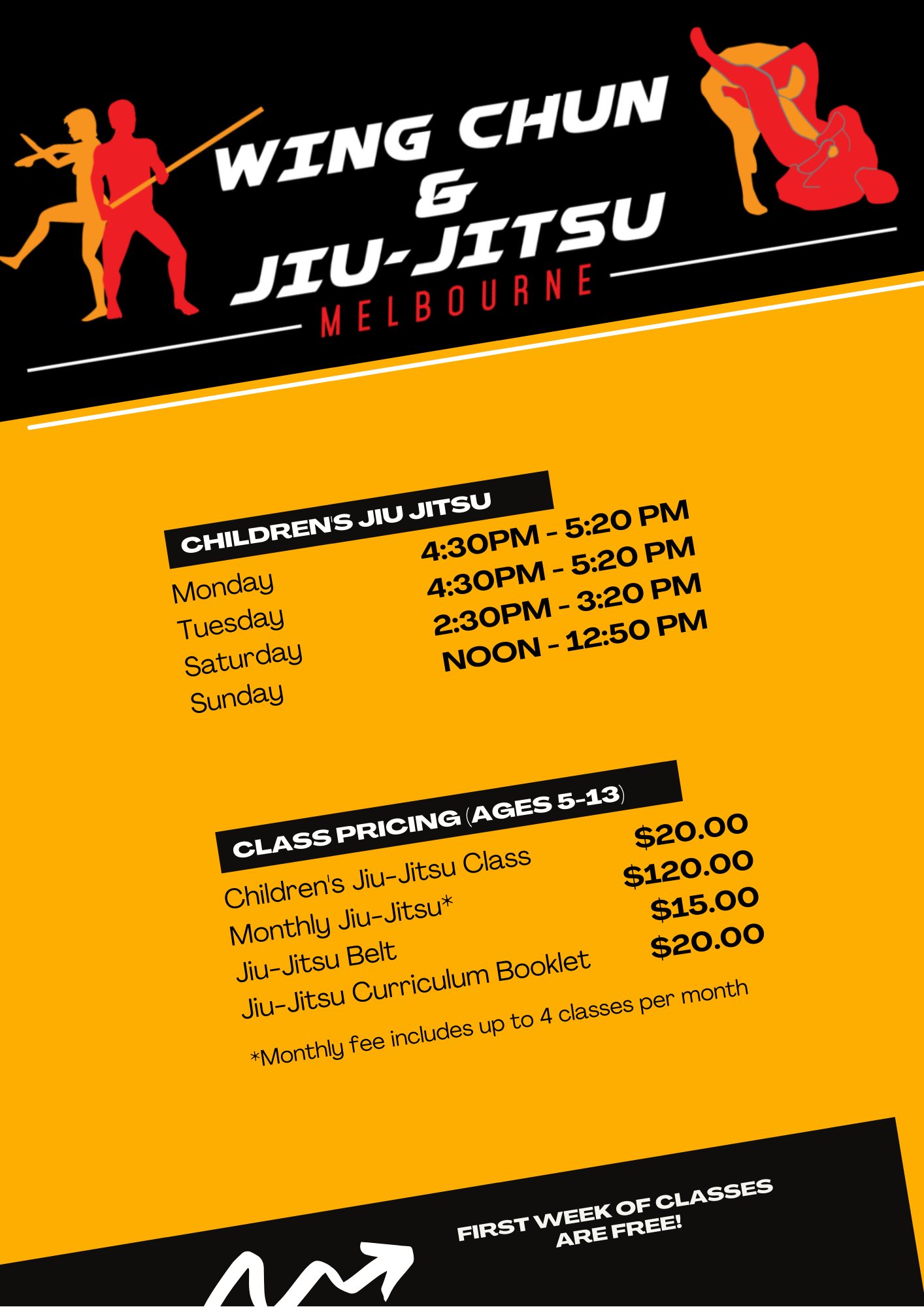 Why Should My Child Learn Brazilian Jiu Jitsu Instead of Other Martial Arts such as Karate or Taekwondo?
Brazilian Jiu Jitsu (BJJ) is different from other martial arts in that it doesn't use striking. 
Why is this great for kids? 
Instead of punching, they learn to subdue. 
Instead of kicking, they learn resilience. 
Instead of aggression, they learn how to peacefully avoid situations. 
Is It Safe for My Child to Learn Brazilian Jiu Jitsu?
All martial arts carry some degree of risk.
However, as BJJ focuses on subduing opponents without striking, it provides a method of de-escalating situations without hurting someone. 
When are Classes?
Children's classes are run:
Monday: 4:30 – 5:20
Tuesday: 4:30 – 5:20
Saturday: 2:30 – 3:20
Sunday: 12:00 – 12:50
Does My Child Need To Attend All Classes?
No, there's no requirement to attend all classes.
Now Taking Enrolment Enquiries for February 2022
Wing Chun & Jiu Jitsu Melbourne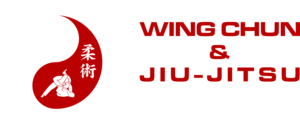 Phone: 0435 012 390 
Email: dmeipper@hotmail.com
Facebook: www.facebook.com/wcjjm
13/10 Mirra Court
Bundoora Vic 3083
Wing Chun & Jiu Jitsu Melbourne