Our Kids Brazilian Jiu-Jitsu Classes
Children's Brazilian Jiu-Jitsu classes are held four days per week: Monday, Tuesday, Saturday and Sunday. Classes last for 50 minutes.
Since Jiu-Jitsu is designed to help smaller practitioners to defeat a larger, stronger and more athletic opponent, BJJ classes are appropriate for children from 5 to 12 years old.
Children's Jiu-Jitsu classes teach self-defence techniques to negotiate with bullies and, when necessary, neutralise them physically without having to use striking techniques.
Enrol In Our Children's BJJ Melbourne Classes!
Our children's Jiu-Jitsu academy in Melbourne is conveniently located in Bundoora, close to public transport and with easy and convenient parking. We offer a one-week free trial for children to try our classes!
Find Wing Chun & Jiu-Jitsu Melbourne: 13/10 Mirra Court, Bundoora 3083.
Meet The Instructor
Our instructor, Declan Eipper, has taught children martial arts and held a "Working with Children Permit" since 2012.
Declan was bullied himself as a child and has the compassion and empathy to help your child deal with, and if necessary, confront bullies. He will help your child develop psychological resilience to bullying.
Class Schedule and Pricing Below: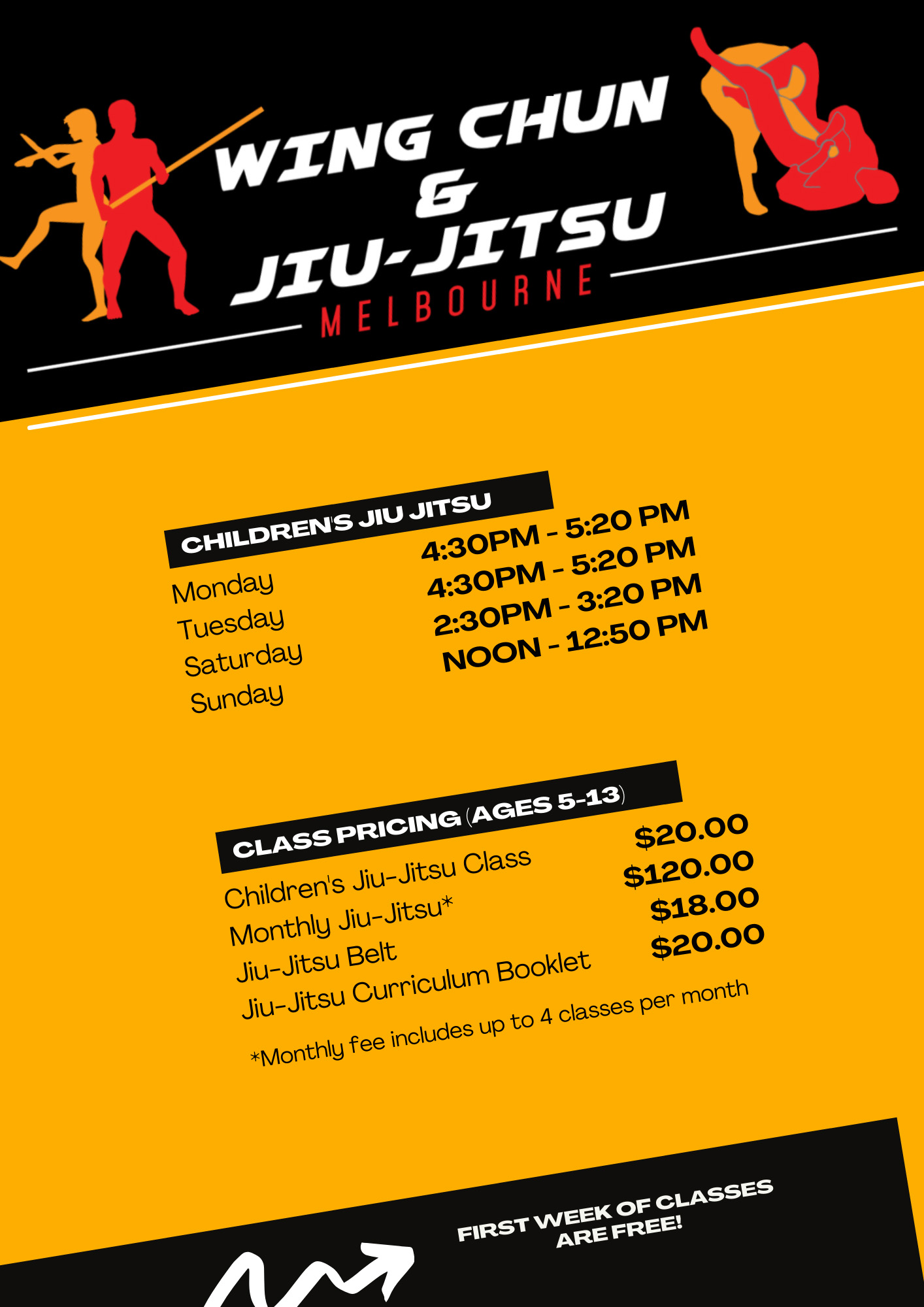 In a playful environment, children's Jiu-Jitsu journey begin with Jiu-Jitsu games that help your child learn the fundamentals of Brazilian Jiu-Jitsu and self-defence.
Children are taught how to avoid bullying, while quickly becoming equipped to defend themselves if physically attacked.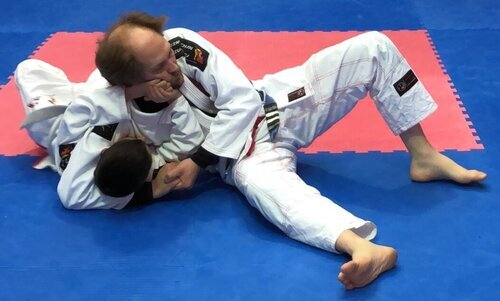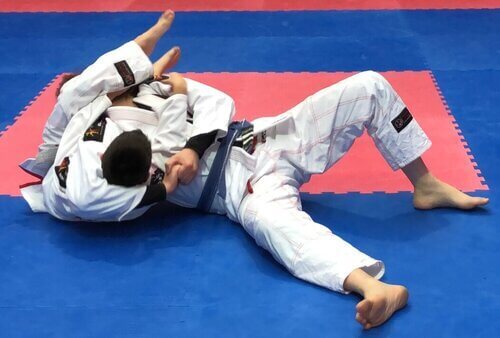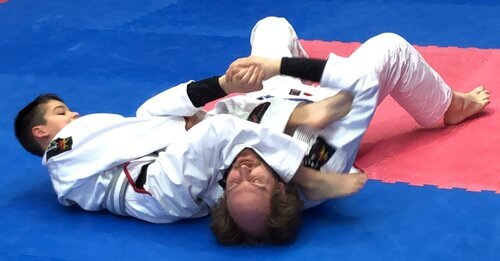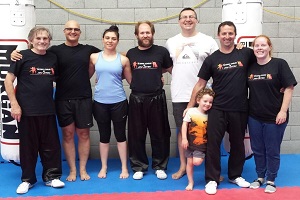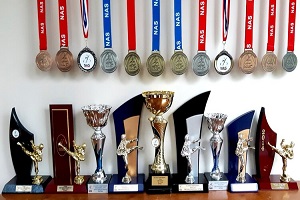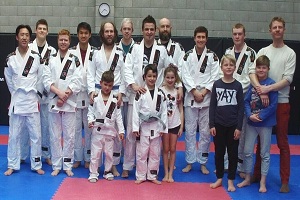 Locations in Melbourne our students travel from:
Watsonia North

Watsonia

Bundoora

Briar Hill

Kingsbury

Macleod

Greensborough

Yallambie

Mill Park

Rosanna

Montmorency

Thomastown

Wattle Glen
Reservoir

Heidelberg West

Viewbank

Heidelberg Heights

Saint Helena

Heidelberg

Preston

Lalor

Bellfield

Plenty

Lower Plenty

Eaglemont

Eltham
Eltham North

Diamond Creek

Bulleen

South Morang

Thornbury

Epping

Ivanhoe

Templestowe

Research

Coburg

Yarrambat