Children's Martial Arts Melbourne
There is more to learn in martial arts than just knowing how to fight. Traditional martial arts originated as ancient combat techniques practised to improve physical, mental, and spiritual aspects of a person. For children, it aids their physical development in a safe and friendly environment. But most importantly, enrolling your child in martial arts will enrich their physical and mental capabilities.
At Children's Martial Arts Melbourne:
We offer two different types of martial arts training for children.
Our classes are open for children 5 to 13 years old.
Our Wing Chun classes are open for children 8 to 13 years old.
Beginners are welcome to join and learn martial arts.
Students can join any martial art class.
Anyone can start classes even without previous experience.
We promote holistic learning and self-defence in a great atmosphere.
We also offer a FREE trial for one week!
Children's Martial Arts: Confidence, Respect, And Discipline
Traditional martial arts teaches children how they can approach life. With fun classes and positive reinforcement, we can help develop your child's character and resilience. Aside from being able to defend themselves when needed, they will learn how to assert themselves and resolve conflict without violence.
Our martial art classes will enrich your child's
Co-ordination

Agility

Core strength and balance

Overall health and fitness

Self-discipline

Respect and Mental Focus
Find WCJJM at: 13/10 Mirra Court, Bundoora 3083.
Beginners Welcome!
One Week FREE Trial!
Call Declan 0435 012 390.
Check Out Our Kids Martial Arts Classes
We aspire to help children begin the journey of learning self defense to protect themselves. Our hope is that they fall in love with martial arts and never again have to worry about being bullied, whether as a child or as an adult.
Martial arts training last for 50 minutes. The schedule and pricing for children's classes can be found below.
Enrol In Our Children's Brazilian Jiu Jitsu Melbourne Classes!
We are conveniently located in Bundoora, a north eastern suburb of Melbourne. It is close to public transport with easy and convenient parking. We offer a one-week free trial for children to try our classes!
Find us at: 13/10 Mirra Court, Bundoora 3083.
Meet The Instructor
Our training instructor, Declan Eipper, has taught kids martial arts and held a "Working with Children Permit" since 2012. Declan was bullied himself as a child and has the compassion and empathy to help your child deal with, and if necessary, confront bullies. He will help your child develop life skills and psychological resilience to bullying.
For Wing Chun and Brazilian Jiu Jitsu Class Schedule and Pricing check below: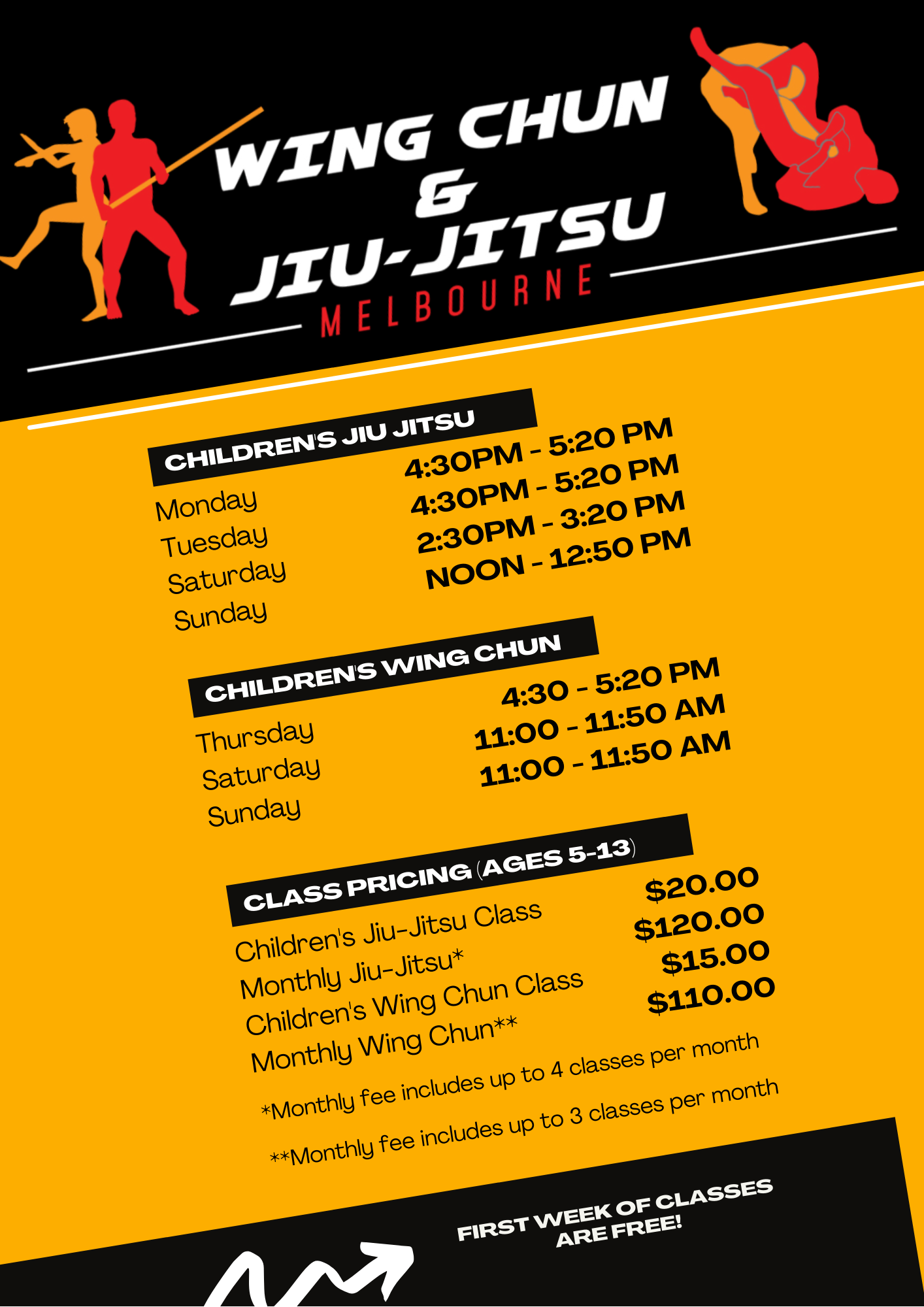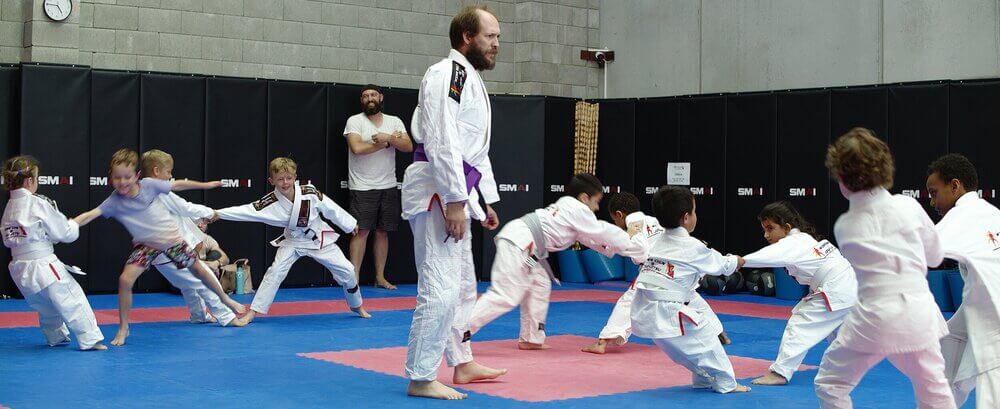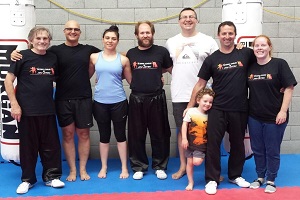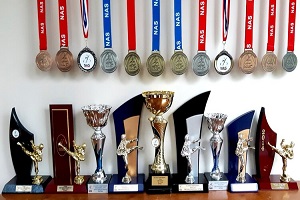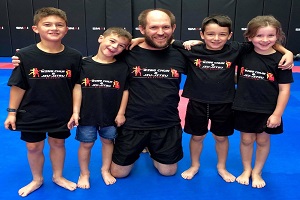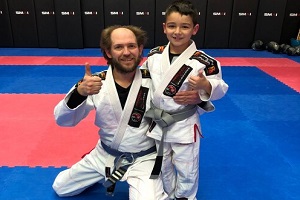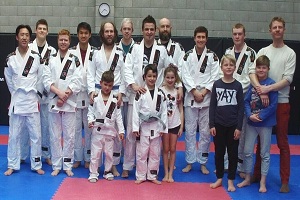 Locations in Melbourne our students travel from:
Watsonia North

Watsonia

Bundoora

Briar Hill

Kingsbury

Macleod

Greensborough

Yallambie

Mill Park

Rosanna

Montmorency

Thomastown

Wattle Glen
Reservoir

Heidelberg West

Viewbank

Heidelberg Heights

Saint Helena

Heidelberg

Preston

Lalor

Bellfield

Plenty

Lower Plenty

Eaglemont

Eltham
Eltham North

Diamond Creek

Bulleen

South Morang

Thornbury

Epping

Ivanhoe

Templestowe

Research

Coburg

Yarrambat