Wing Chun & Jiu-Jitsu Melbourne Reviews
Collated from Google Reviews and Facebook
Male Reviewers
Phillip Grapsas
Gracie Jiu-Jitsu second degree black belt and head instructor at Leverage Jiu-Jitsu
Declan is an excellent instructor and a great student of the martial arts. He has created an atmosphere at Wing Chun & Jiu-Jitsu Melbourne that is second to none!!! Check it out!
Cam Sobey
Gracie Jiu-Jitsu black belt and head instructor at Gracie Jiu-Jitsu Singapore
Declan is a very technical martial artist and an amazing human being. I cannot rate him highly enough! If you're in the area, I highly recommend trying his classes. He has some of the best defensive Jiu-Jitsu I know!
Abdullah Qassim
Wing Chun Kung Fu black belt and head instructor at Qassim Wing Chun
I was lucky to train with Declan while we were both learning Wing Chun Kung Fu. He was my training partner on my journey to black belt. I learnt a lot of techniques from Declan and he was always very supportive and patient while training with me. He has excellent communication skills and understands martial arts at a very high level. He brings out the best in his students and you will appreciate his efforts.
Grant Sutton
Wing Chun Kung Fu black belt and Gracie Jiu-Jitsu white belt
I've been impressed with Declan's ability to teach two quite technical martial arts. He is an awesome instructor with great patience. He teaches from both a practical and theoretical perspective. He emphasises self-defence and protecting yourself at all times. The facilities at Wing Chun & Jiu-Jitsu Melbourne are new, clean and well-equipped. Declan has worked hard to develop a safe and respectful culture in his school. I respect the fact that he focuses on teaching those who are most in need while clearly developing a "no meatheads" environment.
Greg Ryjikh
Taekwondo black belt, Wing Chun Kung Fu brown belt, Gracie Jiu-Jitsu white belt
I've known Declan for nine years. We originally trained in Wing Chun Kung Fu together. I'm now doing regular Jiu-Jitsu classes with him at his school. I can highly recommend Declan as a teacher. His school is an excellent place to learn both Gracie Jiu-Jitsu and Wing Chun Kung Fu. I think what makes Declan's school so different from most others is his very personal approach, and his focus on every student's differing level of ability. His classes are well-suited for beginners and are also super enjoyable for more experienced martial artists.
Hayden Kelly
Wing Chun Kung Fu black belt and Ninjitsu brown belt
Declan is one of the most patient and talented martial artists I've ever had the fortune to train under. His attention to the finest details and his knowledge of his arts is inspiring. Anyone who trains in his school will walk away from each class feeling a new sense of accomplishment (every single time).
Daryus Aden
Karate black belt and Gracie Jiu-Jitsu blue belt
Declan has a great communication style and explains details very clearly. He is both humble and knowledgeable, and has a clear explanation for everything he teaches. Declan is a great person to train with. I highly recommend visiting his school for terrific training, and a friendly and welcoming atmosphere.
Geoff Trabant
Gracie Jiu-Jitsu brown belt
If you get the chance to train with Declan at Wing Chun & Jiu-Jitsu Melbourne you won't be disappointed. He's a skilled practitioner and teacher of the martial arts! And a super nice guy as well! If you want high quality self-defence instruction, Declan's school is the place to be!
Marko Wu
Gracie Jiu-Jitsu purple belt
Declan is an overall great person and an extremely well-rounded martial artist. I absolutely recommend his school!
Dale Owen
Gracie Jiu-Jitsu purple belt
Great place to train with very friendly people. Declan's awesome!
Owen Hewlett
Gracie Jiu-Jitsu blue belt
Having trained with Declan for a number of years, I can honestly say he offers great instruction in a friendly atmosphere. He cultivates a great environment and a great school.
Stuart Aisbett
Wing Chun Kung Fu blue belt
Great school! Declan is one of the best martial artists I've had the pleasure of training with. He not only demonstrates and explain techniques in a way that is easy to understand, he also shows how they are used in a practical sense. This makes training very enjoyable and rewarding.
Lou Djankovic
Wing Chun Kung Fu blue belt
I have been training with Declan for a number of years. His approach to martial arts is more than just ensuring that you know the movements. He wants you to understand why you are doing what you are doing and why it is effective. He teaches you in a way that makes you grow into a better martial artist. I highly recommend this school to anyone!
Tim Auld
Filmmaker
If you are even the slightest bit apprehensive about starting martial arts, Declan is the teacher you need. He is infinitely patient, welcoming and friendly. He distills complex ideas into practicable terms so you feel empowered. His clear communication and teaching methods ensure that you retain the knowledge you've gained. Most important of all, he makes it FUN!
Cass Yap
Contemporary Dance Choreographer
Declan in not only a great instructor, he is also a generous and supportive mentor. He is great with kids and beginners of any age, and every time I visit I honestly don't want to leave!
Gary Schliemann
Psychiatric nurse
There are few people I would trust with my physical safety, but Declan is a man of intelligence, integrity, and hard-won skill in his martial arts. He has my complete trust.
CVA Property Consultants
Declan took the time to come to our office and provide practical self-defence techniques to our staff. A friendly natured and patient teacher, Declan's delivery was truly professional.
Kit Karl
Retired academic and Anthropologist
I have many years of teaching experience, and I can recognise a good instructor when I see one. It's a rare teacher who is as good with children as he is with adults. Declan is that rarity. No less importantly, he fosters an inclusive, non-intimidating environment where women, minorities and seniors, as well as the young and the fit are made welcome and shown the value of learning basic elements of self-defence even if they are not interested in pursuing martial arts at a more advanced level.
Colin Tough
Wing Chun Kung Fu green belt
This martial arts school is fantastic. I highly recommend a visit. Great facilities, equipment and plenty of parking. Declan is not only a skilled practitioner, but also a skilled, thoughtful and kind teacher. He's really good with teaching children too. All round value and good fun.
James Auld
Librarian
I've known Declan for many years and I can assure you that what you get from him is absolute commitment and professionalism. He is one of the smartest and most honourable people I know. Rest assured, if you come to train at Declan's martial arts school, his focus will truly be on you and what you need, and you will be treated with the utmost respect as well. I highly recommend Wing Chun & Jiu-Jitsu Melbourne!!
Alex Pavlotski
University Lecturer in Anthropology and Parkour expert
I am really excited by this multidisciplinary approach to training, and it couldn't be delivered by a better person. If there's a person who I would trust to take me through the journey from self-discovery to strength, Declan is the guy. All good will, patience and exploration of movement here.
John Connor
Bookseller
Declan is a brilliant teacher! He's always clear with his instructions, patient with his students no matter their skill level, and committed to keeping his school a safe and friendly environment. I highly recommend Declan and his school!
Ashley Wignell
Gracie Jiu-Jitsu white belt
I have been training Jiu-Jitsu with Declan for only six months and I am absolutely hooked. Declan is an excellent teacher with great communication skills, immense knowledge and passion. My advice to those people sitting on the couch wondering if they can do it is you can – I am proof! It is never too late. Just get up and come to Declan's classes.
Shaine Key
Gracie Jiu-Jitsu white belt
Great school. There are no egos here! It's a really friendly and welcoming group. Terrific instructor with a personal touch. Lessons are well structured, challenging and good fun. Clean, new and well-maintained facilities and equipment. Highly recommended!
Danny Manchester
Gracie Jiu-Jitsu white belt
This is a great place to learn self-defence. Great training environment with people willing to learn. I'm only a beginner, but I already feel I have learnt a lot about Jiu-Jitsu and various ways to protect myself.
Andrew Knight
Chiropractor
Awesome martial arts school! Declan is super friendly and passionate about teaching and mastering martial arts. I would highly recommend his school to anyone no matter your level of martial arts experience.
Peter Kelle
Banker
We highly recommend this school! Excellent training and facilities. Family friendly. Sit and watch the kids train and be part of their journey. We have three children and they all love it. Awesome instructor!!
Monty Earl
Retail executive
Declan is not only a dedicated and experienced instructor, but he is passionate about what he does. I highly recommend Wing Chun & Jiu-Jitsu Melbourne.
Thomas Trinchi
Gracie Jiu-Jitsu white belt
Great place to train, super friendly environment with new equipment. Awesome instructor and overall fabulous place! Highly recommended for the whole family.
Tomas Fitzgerald
Musician
Declan is a great teacher with heaps of experience! He has a very patient approach to teaching, and teaches two awesome martial arts!
Ryan Bird
Filmmaker
Declan is a legend! You will be in good hands learning from him!
Justin Wilkes
CEO Melbourne Nerf Wars
Declan is a knowledgeable, skilled and patient teacher. I love training with him. Check out Wing Chun & Jiu-Jitsu Melbourne ASAP!
Will Spencer
University student
An excellent martial arts school. I would recommend Declan and his school to anyone looking to learn how to defend themselves.
Greg Calnon
Gracie Jiu-Jitsu blue belt
Well worth a visit to see Declan and his school. A great combination of Martial Arts are on offer in the one place. Enjoy!
Kim Henderson
Investor
New facilities with expert teacher that provides personalised training. Definitely value for money.
Liam Robinson
High school student
Great place with good facilities, friendly people and a fantastic teacher!
Alexander Lowdin
Laboratory assistant
Very nice instructor. Great kids classes.
Damian Bader
Commercial painter
Great teacher, good training space and friendly school for adults and kids of all skill levels.
Paul Nersou
Wing Chun Kung Fu orange belt
Great environment to train in and great instructors that are friendly and kind. All in all an excellent place if you're looking to begin martial arts.
Michael Donofrio
Plumber
Declan is a great martial artist and an awesome person to train with. If you're looking to learn self-defence give Wing Chun & Jiu-Jitsu Melbourne a try.
Alex Giarrusso
Carpenter
Declan is a very astute and patient teacher. He is extremely dedicated to the two martial arts he teaches — Wing Chun and Jiu Jitsu. I have no hesitation in recommending his school. It's great for all ages and especially for those who want to learn in the most productive fashion.
Luke Geoffrey
Solicitor
Wing Chun and Jiu-Jitsu Melbourne is a first-class training facility for martial arts. Declan is not only knowledgeable, but he is a great communicator making training enjoyable for all levels – from beginners and small children, to more experienced adults.
Female Reviewers
Gabrielle Rose
Karate black belt, Wing Chun Kung Fu white belt, Gracie Jiu-Jitsu white belt
A very relaxed and down to earth training environment. Great combination of martial arts styles! Terrific teacher.
May Yong Teh
Gracie Jiu-Jitsu blue belt
Declan is an awesome Jiu-Jitsu practitioner and a real gentleman. I want to recommend him and his school so that all the women out there know that there is a safe place to train. The skills you will gain will be of the highest level, as well as having heaps of fun learning how to defend yourself.
Susannah Holmes
Gracie Jiu-Jitsu blue belt
Declan is a patient and detailed instructor. His club has a really great atmosphere, super welcoming vibes and you feel at home straight away!
Lydia Wu
Wing Chun Kung Fu green belt and Gracie Jiu-Jitsu white belt
Learning martial arts with Declan has been delightful. I have started both Wing Chun Kung Fu and Brazilian Jiu-Jitsu and found both rewarding. Declan is honest, patient and informative, and caters his teaching to the individual. Although martial arts of any style can be confronting, I've felt nothing but safe learning martial arts with Declan. Would highly recommend trying the free classes at his school to see if you'd like it too!
Melinda Martinelli
Nurse
Admittedly when my partner said he wanted our son to try Jiu-Jitsu I was hesitant due to little knowledge of the art, however upon meeting Declan my reservations were instantly put at ease with his friendly welcoming nature and his passion for martial arts and self-defence. I'm now thrilled my son is enjoying Declan's classes. Highly recommended!
Catherine Rosalion
Teacher
Declan runs an amazing martial arts school and has a great rapport with kids. His communication and interpersonal skills are fabulous, and his experience and passion for martial arts shines through in his teaching.
Helen Hovrell
Small business marketing
Great studio with a brilliant teacher. My 14-year-old looks forward to each class with Declan. Try out 2 free classes if you want to check it out. Very supportive environment. Good facilities and lots of parking.
Kerrie Mazyrko
Head instructor at Phoenix Pilates
If you are looking for a martial arts or self-defence school, you can't go past Declan's. His knowledge and passion means you're learning from the best. His patience and friendly personality make the classes fun and enjoyable. A great combination for anyone.
Kim Watson
Archaeologist
My teenage daughter trains with Declan. He is a thoughtful and inspirational teacher who is great at breaking down instructions so that everyone can understand. Declan makes my daughter feel comfortable and confident, and inspires her to get outside her comfort zone and rise to the challenge.
Kathy Bekavac
Midwife
Declan is a highly skilled, professional instructor who is amazing with kids. My eight-year-old son loves having Declan as a teacher!
Isabelle Cleve
Wing Chun Kung Fu white belt
The instruction here is excellent. A very good teacher who makes you comfortable and teaches a range of self-defence techniques. I also really like that the teacher incorporates questions into the lessons.
Alanah Watson
High school student
Declan is a great teacher who explains things well. You don't just learn what to do, but also why you are doing it. Learning Kung Fu has helped me get fit and made me feel more confident.
Taz Dodkin
Retail manager
Fantastic place to learn martial arts. Declan is a very passionate and caring instructor with lots of experience. I 100% recommend him and his school.
Lujain Ojaym
International university student
Declan is a very talented teacher and the school is great. One of the best experiences! I highly recommend his school to everyone.
Lauren Williams
Primary school teacher
Fantastic and very pleasant teacher. Ideal for all ages and gender and the ability to learn two styles from the one instructor is a bonus.
Karina Dight
Nurse
State of the art facilities that cater for all ages and levels of experience. The staff are amazing and care for everybody.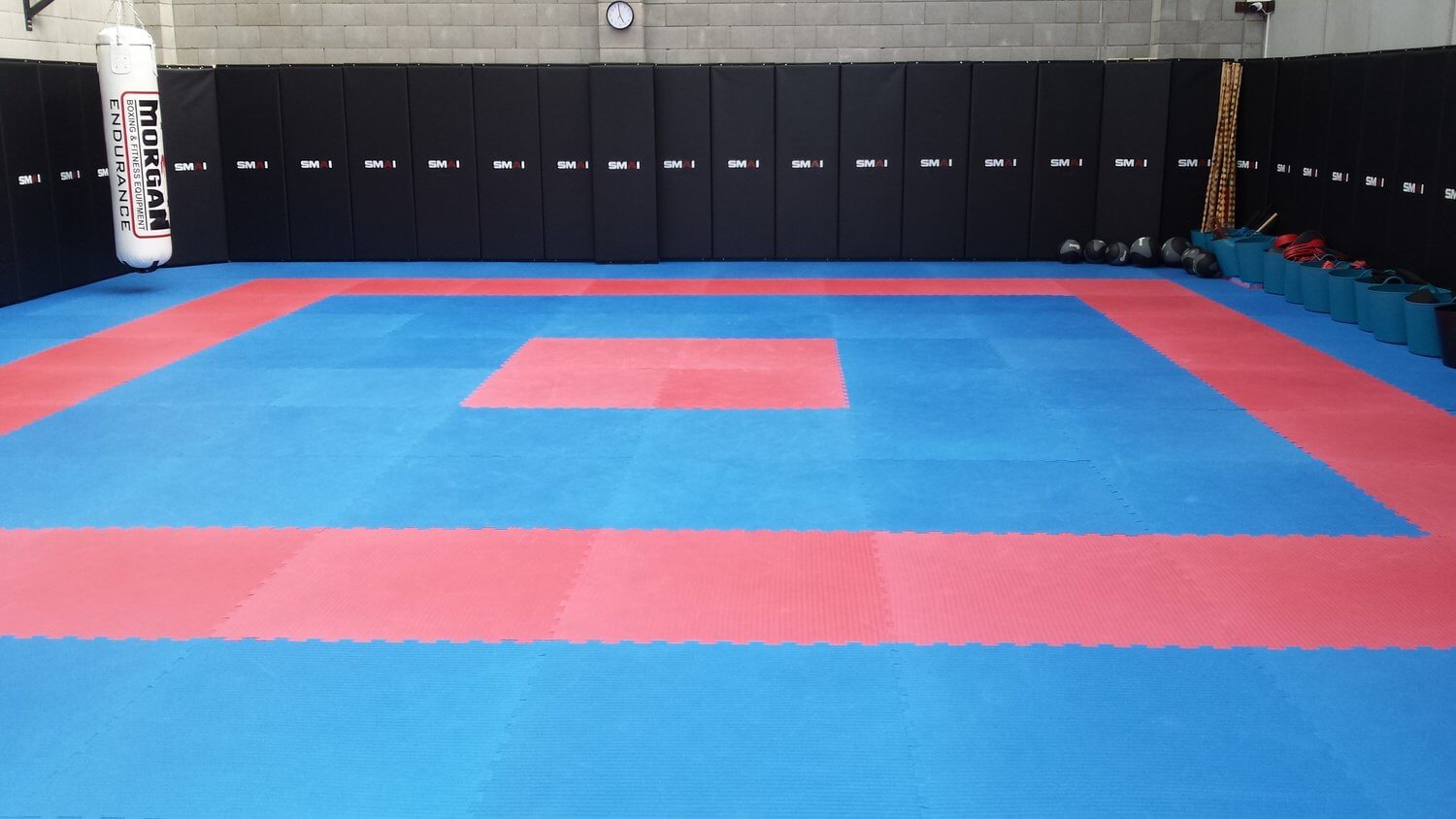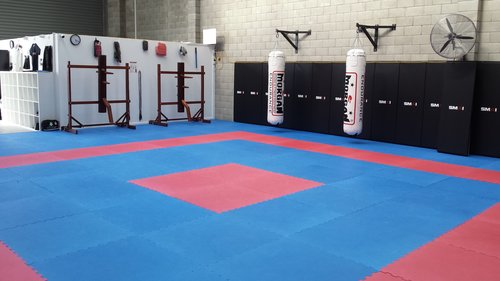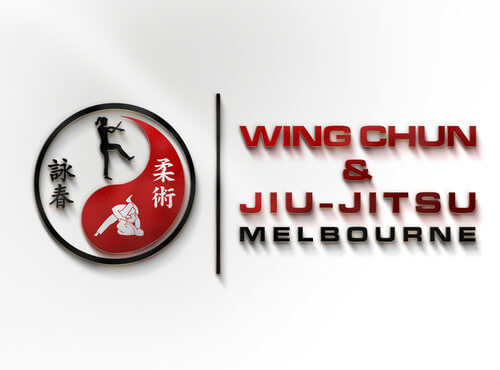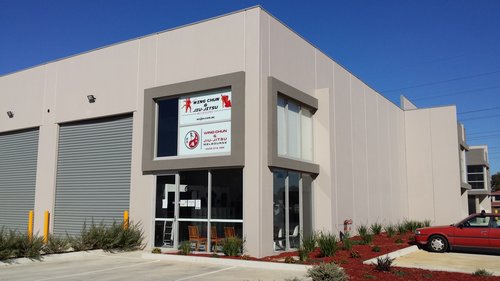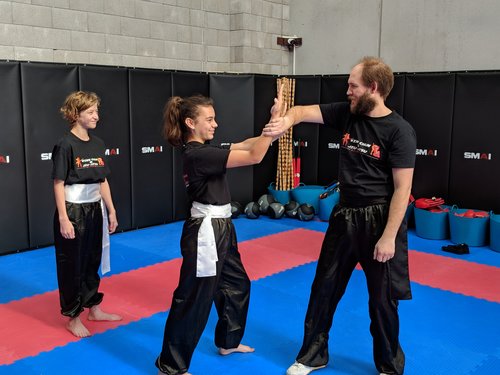 Beginners Welcome!
One Week FREE Trial!
Call Declan
0435 012 390.
Email:
dmeipper@hotmail.com
Our Address: 13/10 Mirra Court, Bundoora 3083